Pastors, Staff, and Leadership Board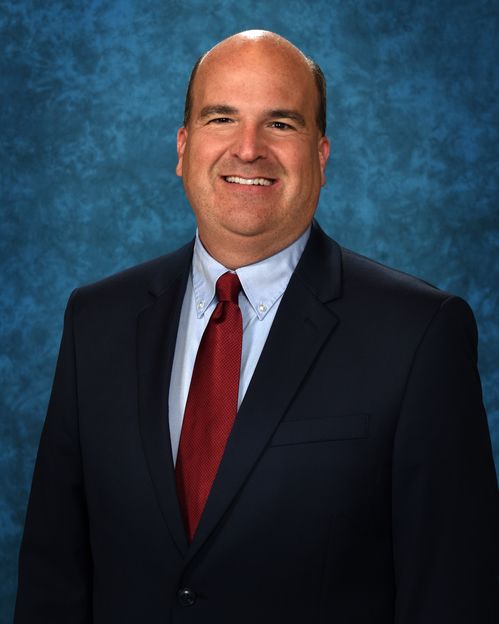 Pastor Brett focuses on preaching, worship, mission, outreach, and strategic spiritual leadership.

Rev. DeHart has served as Senior Pastor of Aldersgate United Methodist Church since 2020. He has led several congregations in North Georgia over the last 19 years. In each setting, community engagement and missional outreach increased. He holds a Bachelor of Science degree in Communications from Florida State University and a Master of Divinity degree from Emory University's Candler School of Theology. Brett and his wife have been married for 30 years and have two young adult children (a daughter who is a Registered Dietitian and a son training to be a pilot).
Tara and her husband, Stephen, have 6 beautiful children. She has served her church families in many roles through the years, such as Church Secretary, Sunday School Teacher, Nursery Teacher, VBS Director, Special Events Coordinator, and Children's Church Teacher. She also has taught Elementary Science for six years. She enjoys spending time with her family and watching her children play soccer, dance and cheer.
"But Jesus said, 'Let the children come to me. Don't stop them! For the Kingdom of Heaven belongs to those who are like these children.' " Matthew 19:14
Director of Music Ministries
Linda Leslie Bradberry is a lifelong musician, choral conductor, pianist, teacher, gardener, mother of two and grandmother of five. She is celebrating 34 years of service through music and worship at Aldersgate. "The Lord is my strength and my song."
Ps. 118:14
Mark Dickens first came to Aldersgate as organist in 2016. An Augusta native, he has served local churches for the last 22 years. Mark and his wife have two daughters and are marking 13 years of marriage this year. He holds a Bachelor of Music degree in organ performance from the University of South Carolina.

church Business Administrator
Ed Wicker has served as Church Business Administrator of Aldersgate United Methodist Church since 2017. He has served as finance chair for 10 years and served on the finance committee for 30 years. He holds a Bachelor of Business Administration in Accounting. Ed and his wife, Marie, have been married for nearly 42 years. They have an adult son, David, living in Denver and an adult daughter, Brenner, who is married to Paul in Augusta. Ed and Marie have 3 granddaughters and 1 grandson.
Jill Sessions has served as Communications Specialist on staff since 2007. As a member of Aldersgate UMC, she has led children's programs and women's Bible Studies. Connecting people with the Lord, each other, resources, and information is her personal and professional mission. Jill holds a Bachelor of Science degree in Chemical Engineering from Ohio University and a Master of Science degree in Library and Information Science from the University of South Carolina. She and her husband just celebrated their 30th wedding anniversary and have two adult children.
James Baughn has served as a staff member of Aldersgate UMC since 2006. He hosts and/or caters for funerals, weddings, church wide meals and Wednesday night suppers. James considers it an honor to serve in the lives of others. He's lived in the Augusta area since the mid 90's. James has been married to his wonderful wife, Beth, since 1994. They have two great young adult children, Jack and Julia.
Connie Pearre has served on our staff since 2006. She enjoys spending time with her grandchildren and newest grand baby, and gardening in her free time.
Lay Member to Annual Conference